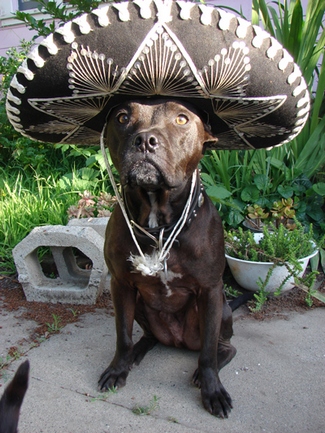 Paco:

Paco grew up on the mean streets of Oakland, California. Runty, wormy and mangy, he was looked down upon by the more popular pit bulls on his block. However, while they all aspired to starring in music videos, Paco dreamed of something more. That's when he met Ana Poe.

Even at an early age, Paco could see the potential in this bright-eyed young woman, and decided that his place was as her mentor. Paco adopted Ana and made her his apprentice.

After his success with Ana, Paco took on more protégées, and thus Paco Collars was born! Now Paco and his lackeys have dedicated themselves to spreading their love of fashion to both the canine and the human world.