Stafford Pet Supplies
---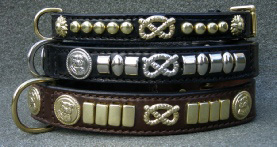 Collars & Leads Links - The fancy stuff from the UK, Australia, and the USA.
---
Stafford everyday collars and Leads - StaffordMall.com Store
Plain leather for everyday Stafford use. We have used these products ourselves and they work.
---
Food and Water Bowls - StaffordMall.com Store
Best to get water and food bowls that are made of stainless steel. Easier to keep clean and holdup to Stafford teeth better than other materials.
---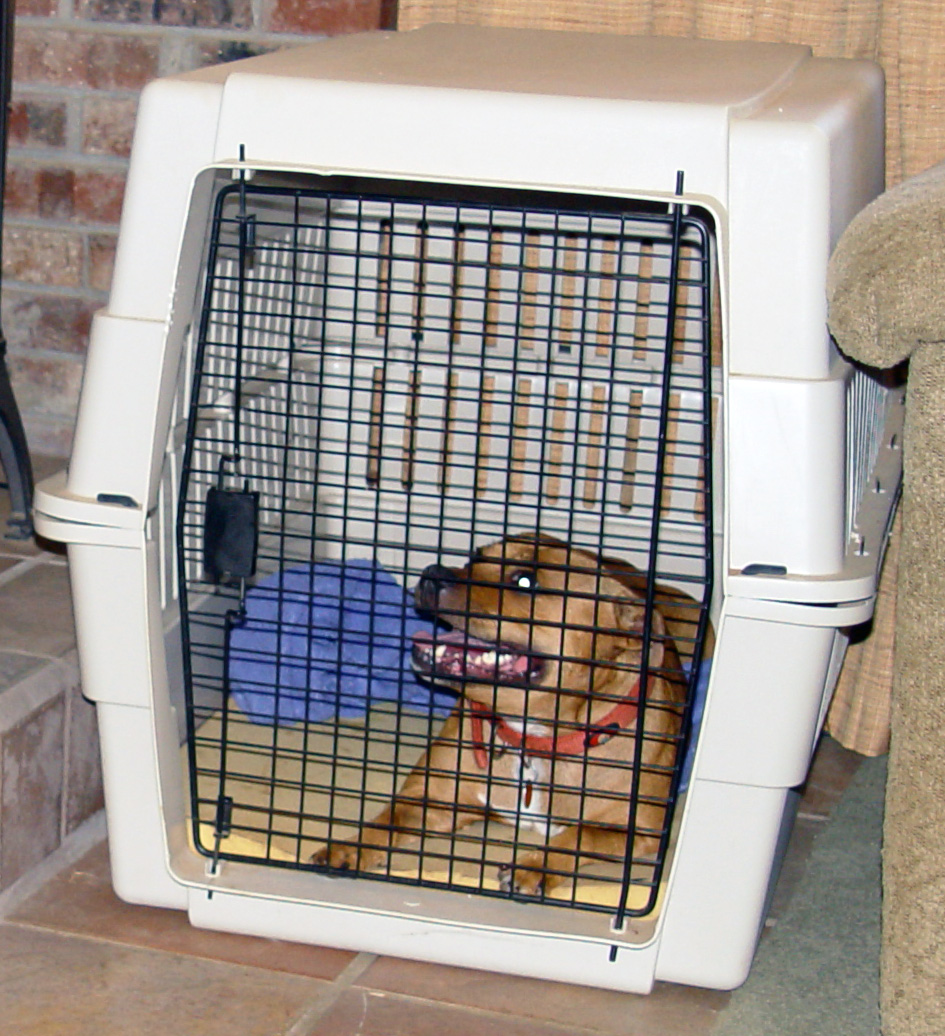 Kennel Fencing - our recommendation - One word - Priefert
Crates - Kennels - Bedding - StaffordMall.com Store
Portos and all the rest of our dogs like the wire crates. They are cooler in summer and can be made warmer in winter with just the addition of blankets. The Veri Kennel are for travel on airlines. Our dogs all chew the plastic crates and make holes in the top, sides and bottoms.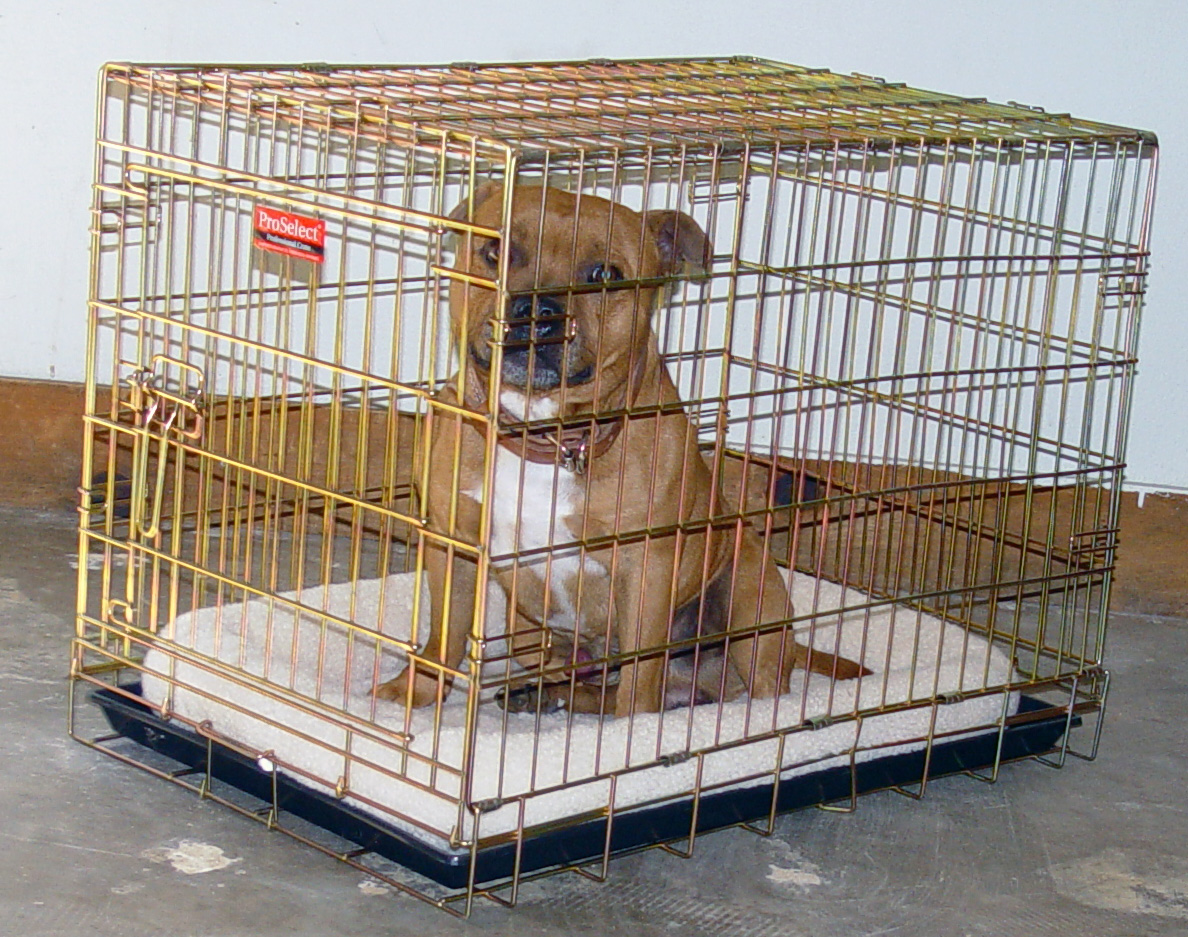 ---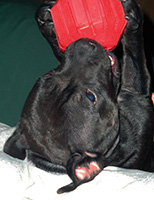 Toys & Treats - StaffordMall.com Store
Listed in the store are the toys and treats all of our Staffords seem to prefer most. Nothing is Stafford proof or indestructible in a Staffords jaws.
---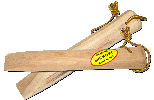 Breaking Sticks - Pit Bull Rescue Central
Every Stafford owner needs a couple of these. On the PBRC web page you can purchase or learn to make your own.
---
The harnesses on Grace and Elly is the Kurgo for car transport. But this harness is the best no-pull harness we have ever tried. When we transport the dogs in a vehicle they are always in their portable crates.
Photo of dogs in crates in back of car.
Photo of plain Amish stuff.
We like the utility of the plain collars and leads available made by the Amish. Not fancy but useful.
Photo of rope collar.
Do not use the rope type collars. They look nice and spiffy but if you have more than one dog then sooner or later your dogs will be playing and one will get a fang hooked on the rope collar. The chances of the other dog choking to death as they both try to get loose is very likely.
Photo of flexi-lead.
Do not use a flexi-lead on any dog. Period. They should be outlawed.
Photo of all three in their check collars.
Actually we use the fancy check collars for everyday and for dog shows in the ring. We take the collars off when the dogs are in the house. When you take them out you just slip the collar with the lead already attached over their head and away you go.