THE STAFFORDSHIRE BULL TERRIER STORY
by Steve Stone
Photos from John F. Gordon's personal albums courtesy of Joe LeBlanc
Illustrations by Marion Field
Contributing Authors:
Les Aspin, Linda Barker, Candy Beauchamp, Malcolm Boam,
Wlodek Cloc, Glenn Consadine, Karyn Dawes, George Goddard,
Abe Harkness, Jo Hemstock, Sarah Hemstock, Juanita Hobbs,
Gerry Holmes, Joe LeBlanc, Squibs Mercier, Terry Mueller,
Marlane Parra, Vic Pounds, Jean Richardson, Harry Rodeheaver,
Irma Rosenfield, Dr. Ellis Ruby, Alissa Romaine, Sandra Smid,
Colin Smith, Carolyn Stewart, Terry Stewart, Bob Whittall
Copyright © 1999 - 2002 by Steve Stone
44 Honey Bear • Mayhill NM 88339 • USA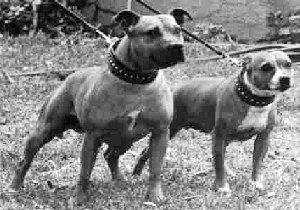 Steve Stone collaborated with us on pages in the StaffordMall and what we called The Stafford Exchange. On the Exchange we had two pages of selected early days photos with captions. They are located here:
Album of Early-day Stafford Nostalgia #1
Album of Early-day Stafford Nostalgia #2
---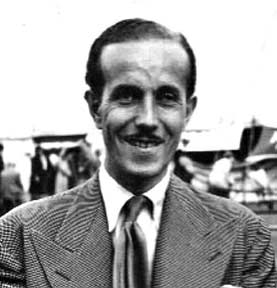 The above is from the dedication page in the e-book. What I have done here is collect together the 212 photos from Steve's e-book so that more Stafford enthusiasts have access to these photos. Many are from John F. Gordon's personal photo albums. But sources are listed for all of the photos. I have tried to find copies of this dvd but they seem to be very rare. So enjoy the photos.
The following thirty-plus pages of his personal photo album, some of which were home photos of Staffords taken by him or photos sent to him by proud owners and breeders. Intermixed is professional photos, usually taken by C. M. Cooke and Son (UK), and so credited. Steve Eltinge is another contributor, who was a Stafford breeder but also a professional photographer (so credited were used). He authored/edited "The Staffordshire Bull Terrier in America."
And, several of these photos can be seen in Steve's book "Celebrating Staffordshire Bull Terriers" but not all. So, between all of these pages you will find a large collection of photos that are at least rare, and with some commentary that my be instructive.
Below are the pages for Steve Stone's Stafford Photo Album.