Owners Corner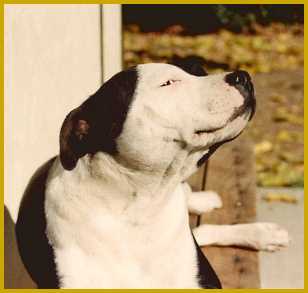 This is for you, the new owner, the prospective buyer, or the experienced owner of a Staffordshire Bull Terrier.
So you want to get a Stafford?
What food to feed your Stafford
Guide to Sales Agreements & Contracts
FAQ - Frequently Asked Stafford Questions.
Is a Stafford the right dog for you?

Microchipping or tattooing? Pretty simple answer these days; MICROCHIP your puppy or adult if you haven't already.
Kenneling and Fencing for Staffords
Poison Control for you Stafford or any animal
Exercise, treadmills, and basic obedience
OFA - The Canine Health Information Center
Canine Eye Registration Foundation (CERF)
---