The Stafford Library
Reading Room
ORIGINS OF THE BREED - HOW IT ALL BEGAN
Adapted from an original article by BILL BOYLAN
(And I have copied it from http://www.sbtrescue.org.uk/origins.htm. I used to just link to it but I decided it needed a little facelift to match the rest of my pages. But I am giving SBTRESCUE a nod and maybe providing some new supporters.)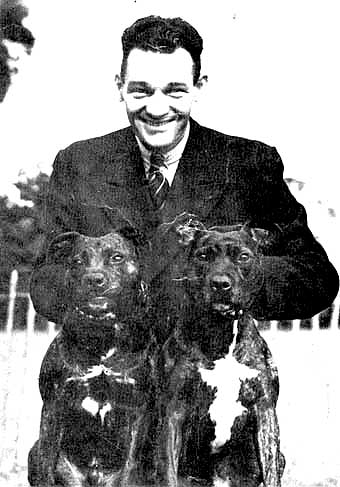 ---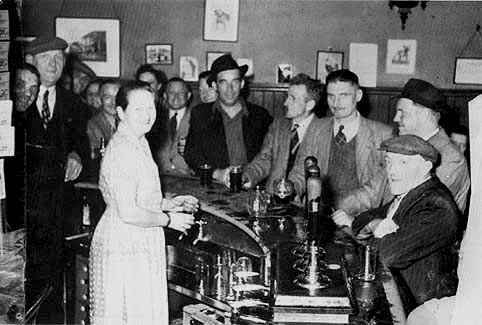 During 1933, Staffordshire Bull Terriers were mentioned in 'Our Dogs' after an article in John Bull about the miners' fighting dogs. A letter appeared in that journal about these dogs that had no written pedigree. It was late in 1934 that a real move was made when a letter appeared in 'Our Dogs' from Stewart Poole of Tipton, who asked for anyone interested in the formation of a club for Staffordshire Bull Terriers to contact him. I did this but unfortunately, he received only nine replies so it was decided to wait a while and use 'Our Dogs' to emphasise the betterings about this wonderful breed that had taken a lot of stick owing to bad publicity of the dog-fighting days.
---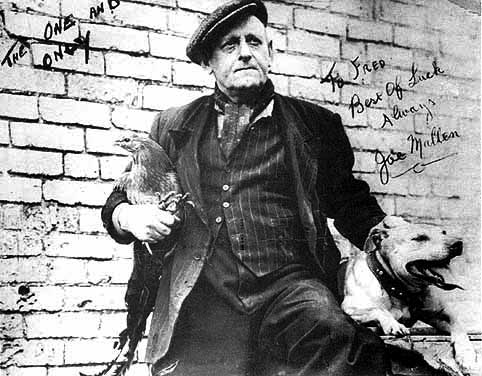 ---

---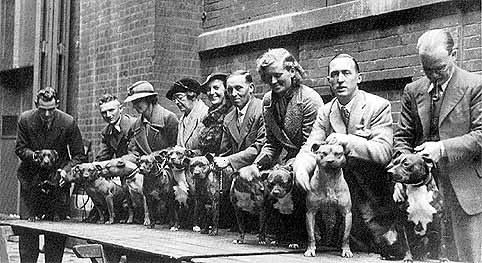 I well remember the arrival of the Cradley coach with those dogs at the Wembley Way. I wondered how they had fared on the journey as they were all in a lively mood and did manage one scrap on the benches. Two contenders were Jack Barnard's 'Barham' and 'Cloth of Gold.' Jack had by then bought 'Jim the Dandy' and had him there with his others. The well known all rounder, Mr. Jas. Saunders, was the judge for Staffords and for his best dog and Best of Breed was a newcomer to us in Miss Joan Elliott's good brindle 'Bocking-Joseph' with' Game Lad' second. Best bitch was my own 'Timyke-Mustard' who was sired by 'Game Lad.' By that time Joe and Mrs. Lil Mallen had become our friends, and this developed over the years into real affection, but with the loss of 'Cross Guns Johnson' Joe seemed out of things and events, but he soon got a young brindle dog registered as 'Game Bill' whom he later sold to Dan Potter. This dog went on to win Best of Breed at Crufts 1937 under Phil Dee.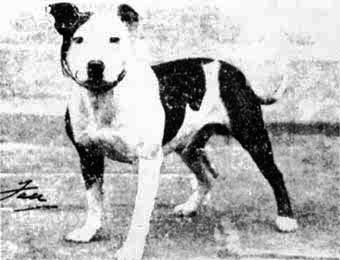 However, on 25th May the same year, 'Gentleman Jim' (opposite) was born, bred by Jack Dunn and sired by 'Brindle Mick,' who was the dog-founder of the well known M-line, and incidentally, he was full brother to 'Cross Guns Johnson.' That was very satisfactory to Joe and it did help him over his previous bad luck. This turned out what was to be a second good start, as history has proved. Earlier, on 1st January, 1936, I also had bred a litter that included a brindle dog which I registered as ' Game Laddie,' who later entered for Crufts 1938 at which show 'Gentleman Jim' was entered in the puppy class. He was made best Stafford puppy in show, while 'Game Laddie' was made Best of Breed. The judge was Mr. H. N. Beilby. Of course it is well known that 'Jim' was the first champion of our breed; in fact, he and 'Laddie' were the only champion dogs to be made, pre-war.
That, I suppose, is how it all began, and started to grow as the second formation was of our own Southern Society, whose first show was held 1st May, 1937, the judge being the well known all rounder Mr. Jas. Saunders, who had an entry of 76 made by 21 exhibitors. There are now numerous Stafford Clubs in Great Britain and others in many parts of the world. I feel certain, that for Staffords to have achieved such a high realm of popularity from that tiny start in the mid-thirties is an outstanding and almost unbelievable feat well worth recording.
---
Remember, this is from http://www.sbtrescue.org.uk/origins.htm. Support the Northern SBT Rescue!