More Photos II
---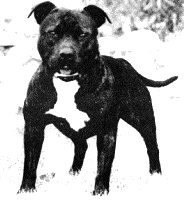 Ch. Yankeestaff Dillinger
(Ch. Bazooka Joe of Yankeestaff x Ch. Yankeestaff Sadie Lady)
The Number 1 ranked Staffordshire Bull Terrier for 1995. Call name "Bull".
---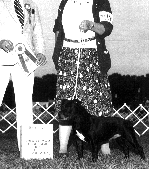 Ch Yankeestaff Darchangel
(Urko Boy x Yankeestaff Guardian Angel)
Nancy Malec and Murphy winning Best of Breed at a 1992 show. This is Hondo's Sire.
---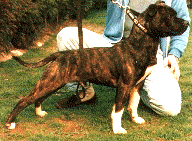 Benica Boy
(Firey Jack's Pet x MacStaff Sweet Delight)
This is another photo of Benica Boy.
---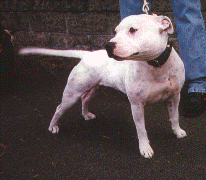 Single White Female
(Rooney's Boy x Carole's Quicksilver)
This is Pearl's and Daphne's Dam.
---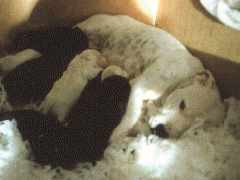 Single White Female
Pearl and Daphne are in there somewhere. Litter of nine puppies.
---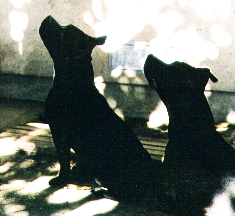 Drago & Xena
Look! Up in the sky. Is it a bird? Is it a plane? NO! It's a cat (in the tree).
---