Dams Page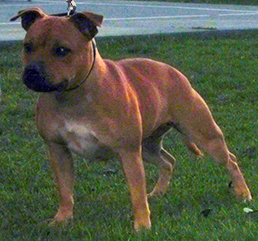 Sterling Mata Leao Kyra (Kyra)
ZA Ch Niccyn Portos of Sylon x Oldetyme Grace Under Fire
Kyra is a daughter of Portos.

---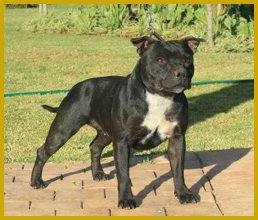 Rioghal Show Off (Grace - deceased)
ZA CH Zeracious Neo x ZA CH Zeracious Xpect the Best of Rioghal
Grace now resides in Northern California, USA. Formally of the Rioghal Staffordshire Bull Terriers of Pretoria, South Africa, Grace has had a very nice show carrier for such a young age and has whelped a very fine litter for her former owners, Henry and Elize Strachan.

---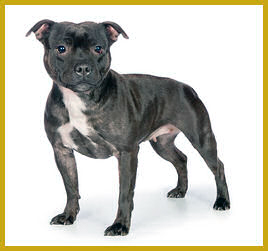 Rioghal Coco Chanel (Elly - deceased)
Ringmaster Fame At Last x Rioghal Show Off
Elly is Grace's daughter. She is very balanced and elegant.

---